Right in the center of the Goto Islands lies Shinkamigoto.
The town, which is made up of Nakadori and Wakamatsu islands as well as their surrounding islands, is home to a church aspiring for World Heritage site registration and areas frequented by Sakamoto Ryoma.
It's a place where precious memories of the past live on. Looking back on the island's history, you can see that Goto udon is also a part of its heritage—passed on from ancient times to the present day. Experience food, history, and Kamigoto culture!


Handmade Goto udon are considered to be one of Japan's top three kinds of udon. Noodle culture arrived in Goto during the time of Japanese missions to Tang China, when the area flourished as a mid-way point between China and mainland Japan. Today, noodles are now a local specialty in Shinkamigoto, and the area is full of restaurants where you can enjoy them. One such restaurant is Hamasaki Noodles, which is under the direct management of noodle maker Hamasaki Seimen. The noodles are cooked via the "jigoku-daki" (or "hell boiling") method in a big pot of water, and they go down smoothly, leaving you satisfied. Enjoy them with flying fish broth or egg for a spice of variety!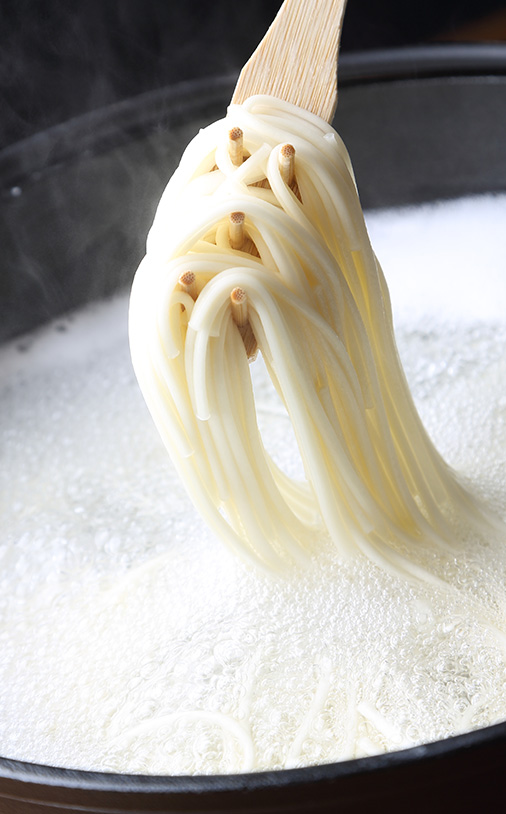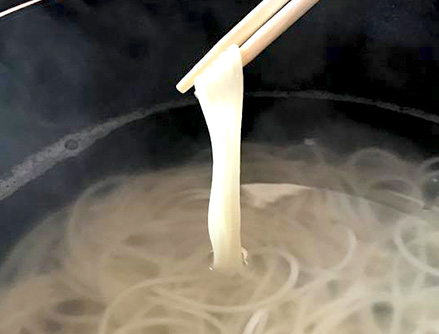 There is also a program where you can try making Goto udon yourself by hand, and enjoy eating them afterward. Now that would make a great memory for your family trip!





With two meals per day provided, the long established Maeda Japanese Inn is the perfect place to make the most of your trip to Shinkamigoto. At night, enjoy local seafood and great hospitality. For breakfast before you set out for the day, it's a lavish twist on simple island foods like dried fish.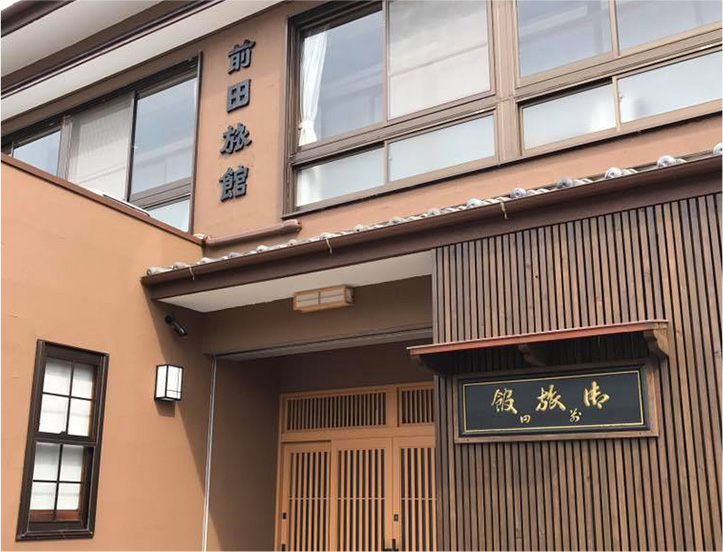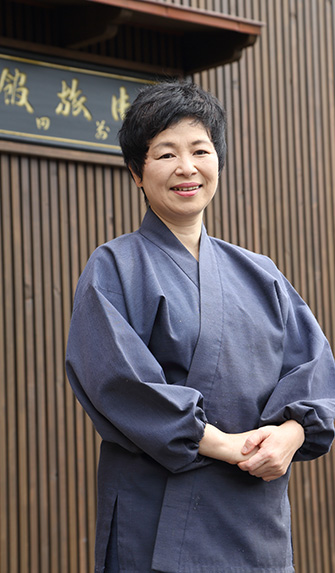 Resort hotel MARGHERITA sits in the middle of a rich natural environment, surrounded by the great expanse of the sea and the sky. There's plenty to enjoy, with cozy rooms to relax in, delicious food, spas, and more.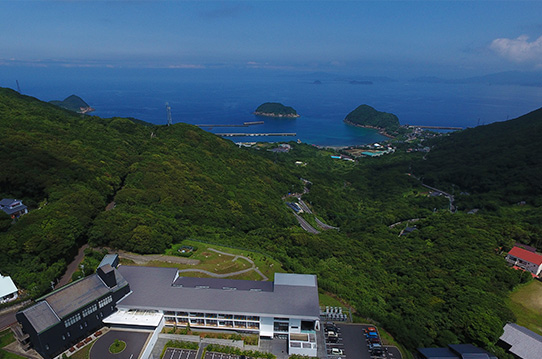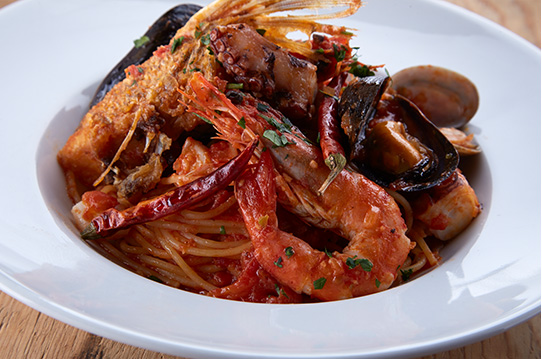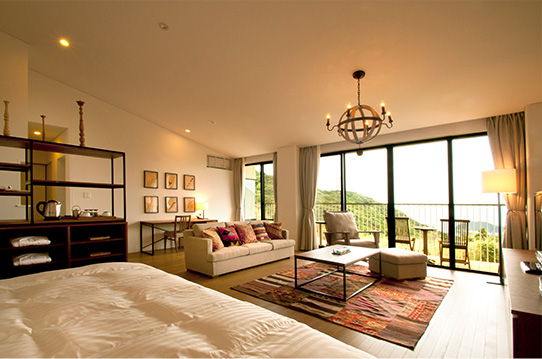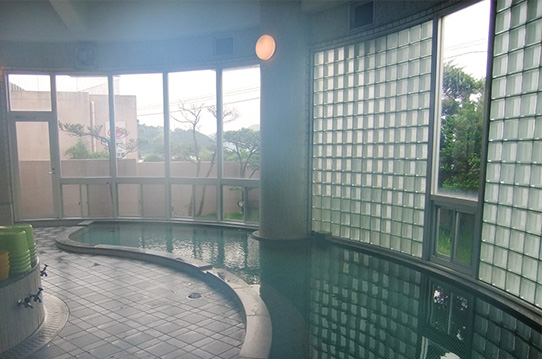 *Mouse over to view the restaurant.

Enjoy local specialty Goto beef for a reasonable price as a Hamburg steak!
The chef's Chicken Nanban,
another local specialty,
is also to die for.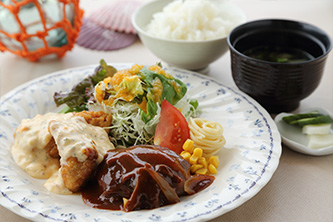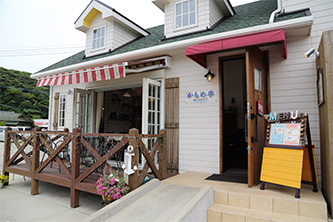 Cafe Lambre has been a favorite of the locals for 80 years. During cafe time, you can also try the famous curry. Relax and enjoy the laid-back atmosphere.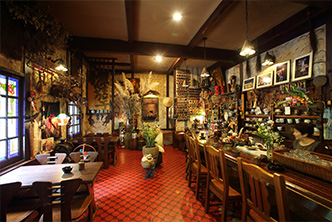 If you find yourself wanting a bit of a drink after relaxing at the Japanese inn, Mary Morgan is the place to go. It's one of the few hard-working establishments on the island that's open 24-7.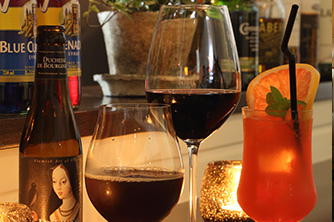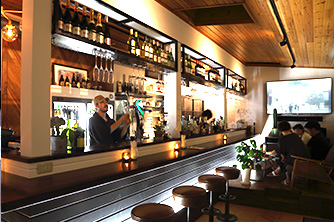 B Deluxe Set - ¥1,200  (tax inclusive)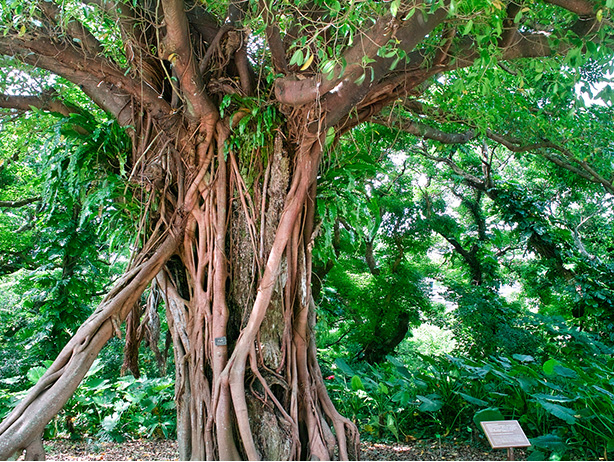 Surrounding Narao Shrine is this natural monument,
a 650 year old sea fig forest.
A forked tree forms a natural torii gate, towering over the
entrance to the shrine. It's one of Shinkamigoto's
"power spots."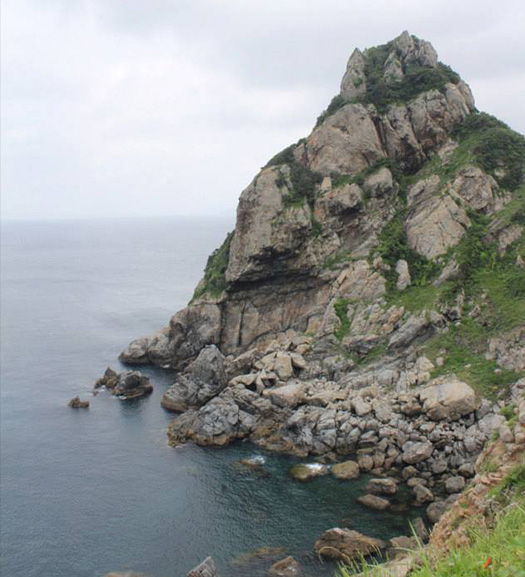 Well known for its spectacular views of the coastline and the
peculiar cone-shaped rock that stands above the entrance to
Nana Bay. It's a popular spot for photographers at sunset for the
beautiful sight of the sun setting behind the rock.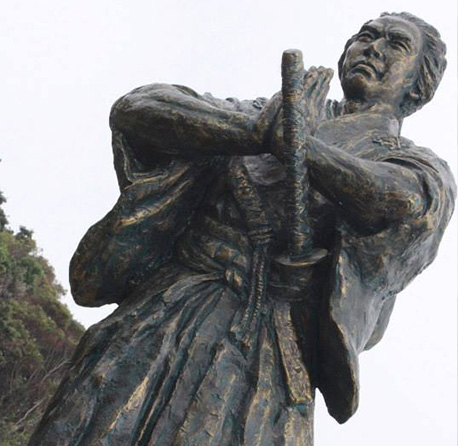 Sakamoto Ryoma Yukari Square
This statue of Ryoma stands overlooking Ushioaizaki,
the place where the ship which he purchased from Thomas
Glover was wrecked. It is said that
Sakamoto Ryoma that a monument be erected there.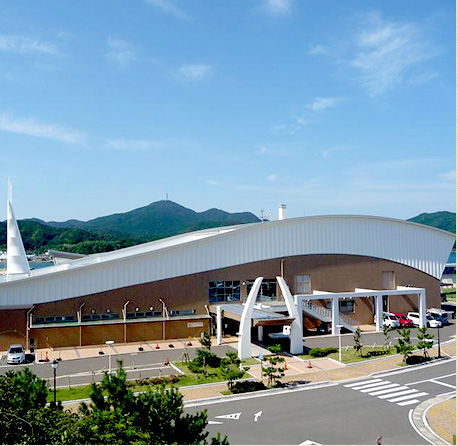 © (One company)Nagasaki Tourism Federation
Geihinkan Museum and Hall
This museum showcases the whaling culture
that once flourished in Goto.
Learn about the role whales played in Goto's history
from the museum's collection of precious artifacts.


Hamasaki Noodles

2427-16 Arikawago, Shinkamigoto,
Minamimatsuura, Nagasaki
Cafe Lambre

2716 Arikawago, Shinkamigoto,
Minamimatsuura, Nagasaki
Kamome-tei

2427-11 Arikawago, Shinkamigoto,
Minamimatsuura, Nagasaki
MARY MORGAN

Minamimatsuura-gun,
Nagasaki 1110-44 Aokatago, Shinkamigoto,
Minamimatsuura, Nagasaki
MARGHERITA

1074 Kogushigo, Shinkamigoto,
Minamimatsuura, Nagasaki
Sea Fig Forest

333 Naraogo, Shinkamigoto,
Minamimatsuura, Nagasaki
Yagatame Park

Yagatame, Namago, Shinkamigoto,
Minamimatsuura, Nagasaki
Sakamoto Ryoma Yukari Square

Enohamago, Shinkamigoto,
Minamimatsuura, Nagasaki
Geihinkan Museum and Hall

578-36 Arikawago, Shinkamigoto,
Minamimatsuura, Nagasaki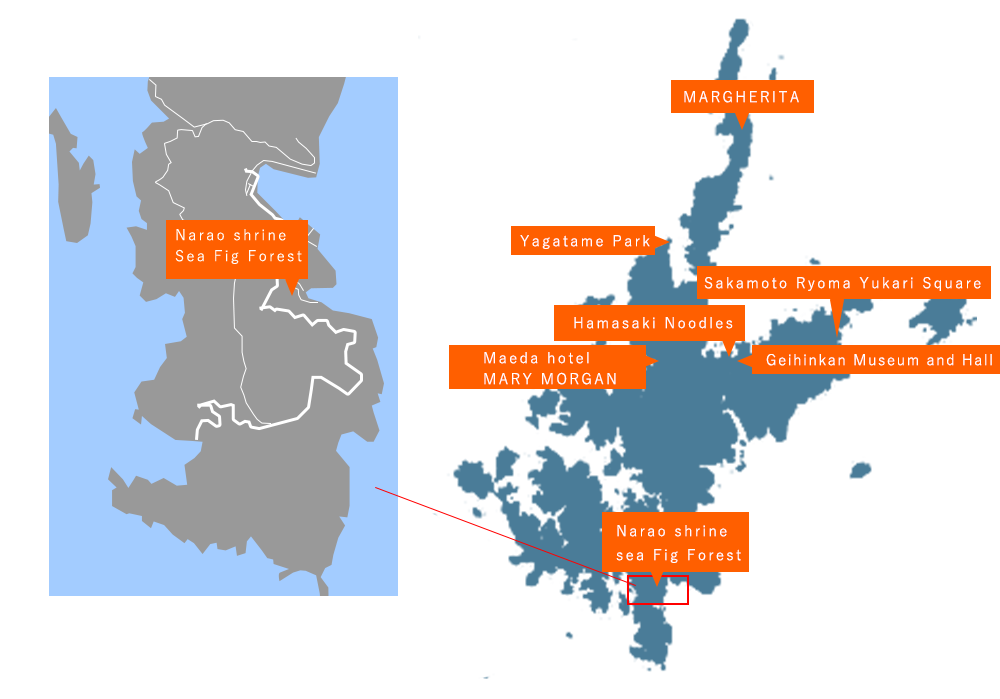 Copyright ©GOTO Tourism. All Rights Reserved.