This is Odika island!
Odika island is about 60km west to sea from the port of Sasebo in Nagasaki prefecture.
From Sasebo it takes about 3 hours on a ferry to get there, or 1.5 on a high-speed boat.
From Fukuoka it takes about 5 hours on the ferry.
Its unique and beautiful scenery led it to be designated as part of the Saikai National Park, and the town,
with its air of an unspoiled Japanese landscape, was chosen as one of "Japan's most beautiful villages."
What's more, Nozaki island, which is part of Odika town, is registered on the tentative list of World Heritage Sites.
Come and gaze upon the heritage of Nozaki island, and experience Odika's atmosphere of a time gone by.

An island of faith stopped in time

Make a trip out to Nozaki island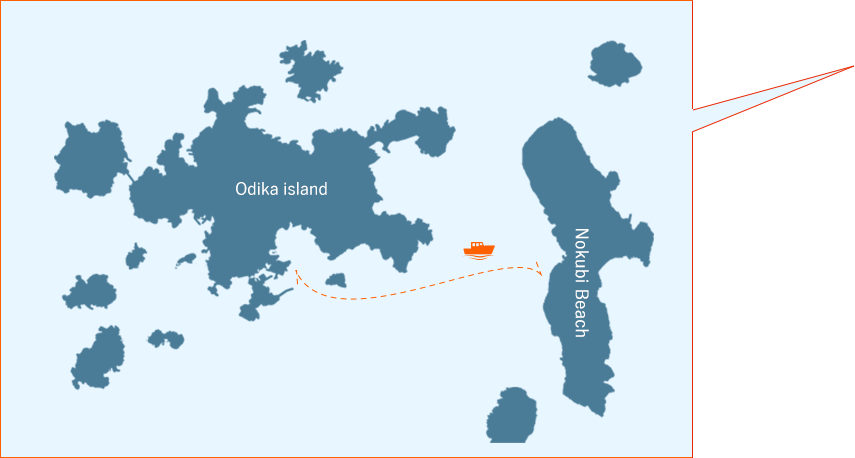 access
Odika Island ~ Nozaki Island 2 Services per day (Municipal ferry Hamayu)
※ The only access to Nozaki Island from Odika island is on the municipal ferry Hamayu,
which makes two round trips per day.
As a rule, the municipal ferry Hamayu does not run on the 1st or 3rd Sunday of the month. However,
this may change depending on the season.
Now almost entirely uninhabited,
there has been no human activity
since 2001, freezing it in time.
That, however, is not the only reason
the island seems like another world.
The grandeur of nature here is on a
scale you wouldn't expect from the
Japanese landscape, and a world
beyond your imagination spreads out before you.
That's right - there are sights here
that anyone would feel belonged to
"another world."
"Like another world"

The Oeishi Rock,
reminiscent of Stonehenge.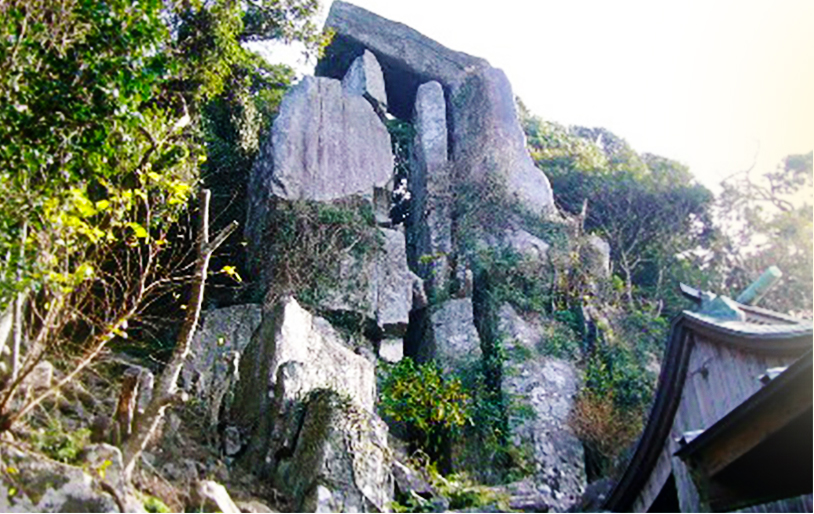 Christianity × Shinto
Two prayers in harmony
On Nozaki island there is a famous shrine and a rock reminiscent of Britain's Stonehenge.
Okinokojima shrine, deep in the mountains.
Behind the main shrine stands a gigantic stone that has been known as Oeishi ("Throne") Rock since time immemorial.
It has still not been explained whether this is a natural formation or the work of people.
There are various myths, one of which says that a deity "Kojima myojin" once appeared on the top of the rock,
and you can feel that the island is possessed of two great powers.

Standing in the center of the Nokubi settlement,
where many hidden Christians made their home, is the Former Nokubi Church, a genuine brick building.
Even though they were once forcibly made to convert,
this church was built by the hands of the residents of the settlement's 17 households after they won back their freedom of belief.
Come and see this great building that stands as a symbol of a spirit that keeps the faith.
As one of the "Churches and Christian Sites in Nagasaki",
it was added to the tentative list of UNESCO World Heritage sites.
※ Since 9/2016/9 the names of the assets have been changed to
"Ruins of the Settlements on Nozaki Island" and "'Hidden Christian sites in Nagasaki and the Amakusa Region.'"

Nokubi Beach
Cobalt blue sea and white sands stretch out for about 300 meters on the beautiful Nokubi Beach.
On clear days, you can watch the splendid sight of the morning sun rising, which comes highly recommended.
© (General Incorporated Association) Nagasaki Prefecture Tourism Federation

Spend your island time in luxury at
a wonderful kominka country house

HOSHU

Location: Fuefukigo, Odika, Kitamatsuura District, Nagasaki Prefecture
Size: Total floor area: Approx. 180 sq. meters Site area: Approx. 550 sq. meters
Capacity: Up to 6 people
Kominka Stay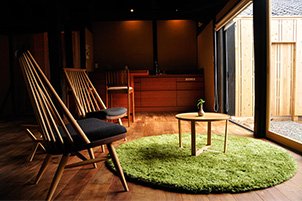 NICHIGETSUAN
A moment to wait for the moon
to rise over the harbor.
A radiant time as it fills a corner of
this merchant house.
● Capacity:Up to 2 people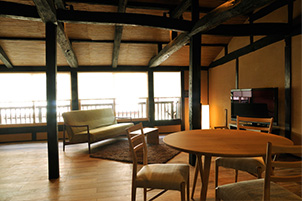 SAKISHOJI
Through the lattice, a view of the port
town reminiscent of days gone by.
An alley house that lets you come close to
the lives of the islanders.
● Capacity:Up to 3 people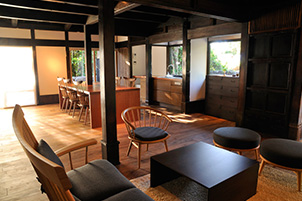 OYAKE
In a grove of deep green, a stone terrace.
Quiet island time in a samurai
family house.
● Capacity:Up to 6 people
A lodge where you can meet and talk
with the people of the island.

Goen has both a guest house and a ryokan available.
All the rooms in the main building have a toilet and bath. The guest house in the annex has a shared bath and toilet.
The real charm of this place is the barbecues on the terrace for everyone to enjoy.
The barbecues, using lavish amounts of the island's foodstuffs, are a wonderful time to chat away with a drink in one hand.
There are also many travelers from overseas, so you can enjoy all sorts of new encounters.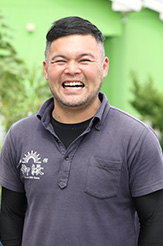 Minshuku Goen

Address


1359-1 Fuefukigo, Odika, Kitamatsuura, Nagasaki

Transport Access


10 minutes' walk from Odika port, 4 minutes by car Pickup service available

Car park available


4 spaces, free, booking not required

Check-in


13:00

Check-out


10:00


Oeishi Rock

Nozakigo, Odika, Kitamatsuura, Nagasaki
Former Nokubi Church

Nokubi, Nozakigo, Odika, Kitamatsuura, Nagasaki
Nokubi Beach

( Nokubi Sea Bathing Area )

857-4709
Nozakigo, Odika, Kitamatsuura, Nagasaki
Minshuku Goen

1359-1 Fuefukigo, Odika, Kitamatsuura, Nagasaki
HOSHU

Fuefukigo, Odika, Kitamatsuura, Nagasaki
Capacity
Up to 6 people
NICHIGETSUAN

Fuefukigo, Odika, Kitamatsuura, Nagasaki
Capacity
Up to 2 people
SAKISHOJI

Fuefukigo, Odika, Kitamatsuura, Nagasaki
Capacity
Up to 2 people
OYAKE

Yanagigo, Odika, Kitamatsuura, Nagasaki
Capacity
Up to 6 people