Welcome to the islands of Shimogoto!
Shimogoto is the largest section of the Goto Archipelago, made up of islands of various sizes, including Fukue Island, Hisaka Island, and Naru Island,
among others. On these islands you can enjoy a full-day culinary
sightseeing experience to your heart's content with specialty
foods like Goto beef and seafood, and also experience the
flourishing liquor culture of the islands with specialties such as
Goto shochu and wine.
Shimogoto is dotted with hot spring facilities such as the
Onidake and Arakawa hot springs areas that are absolutely
essential to any tourist's trip to the Goto Islands.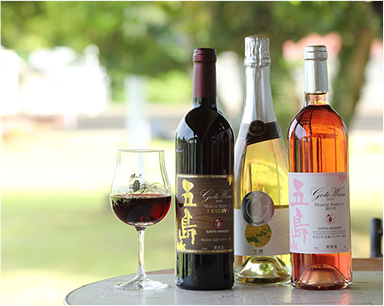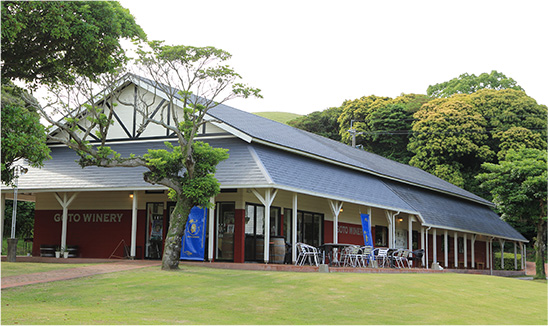 Enjoy local specialties
Goto Beef
Confirmed to have existed in the midst of Japan's
Yayoi period (300 BC - 250 AD), Goto beef
possesses a long history and demonstrates a deep
connection with the people of Goto.
Made from cows raised on grass blown by the sea
breeze, Goto beef has achieved an outstanding
reputation with its soft and tender texture and
exceptional fragrance and flavor.
Enjoy the exquisite taste of this meat to your heart's
content with a nice juicy stake.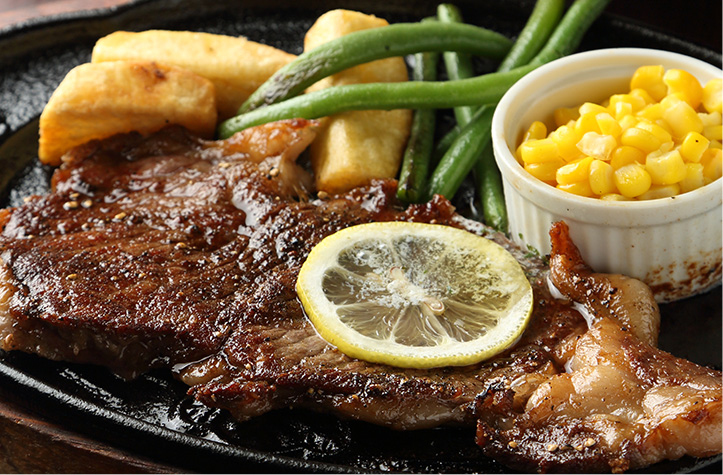 Goto Beef Steak

3,800 yen

(plus tax)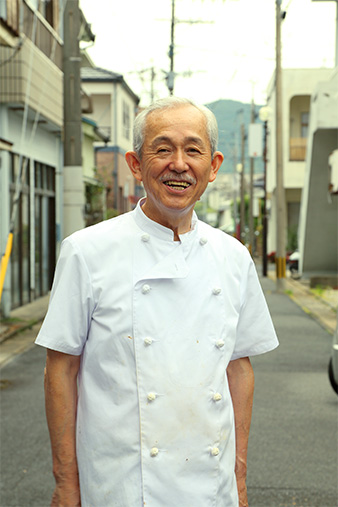 Mochizuki's Goto Gyudon

1,000 yen

(plus tax)

If you're looking for a casual taste of Goto beef,
then you can't go wrong with gyudon
(rice bowl topped with beef).
It is an ordinary dish perfect for experiencing the
beef's extraordinary flavor.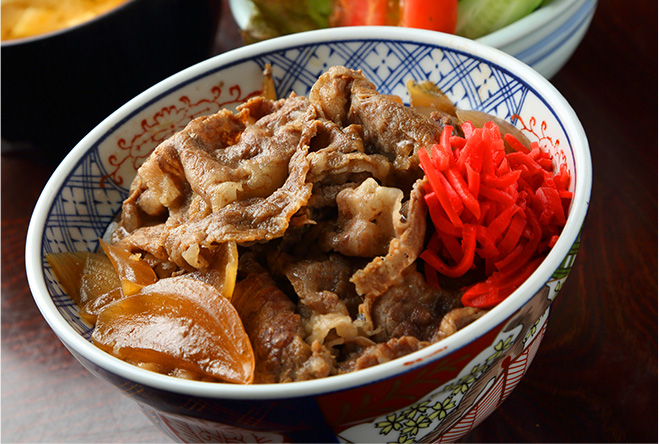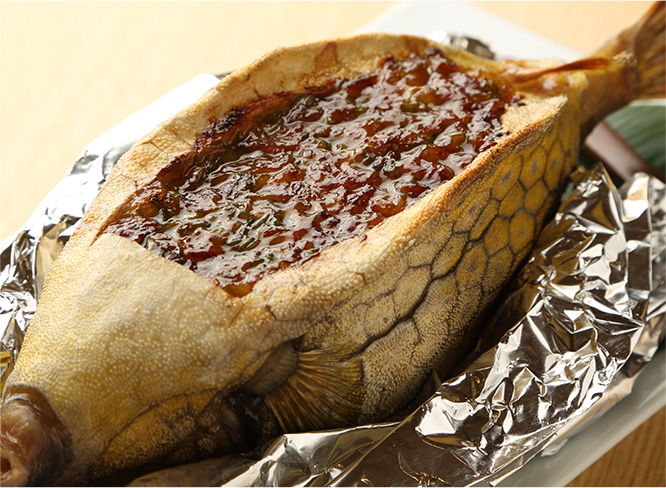 Boxfish
Boxfish miso-yaki

1,500

yen

~ 2,500

yen

(plus tax)

Boxfish miso-yaki is a specialty served at fish-tank cuisine restaurant Shinsei. It was once one of the fishermen's dishes eaten locally as an appetizer served with drinks.
We also recommend
the fresh seafood lunch
Miyabi-zen

If you're trying to get the full Goto specialty
experience at lunch, then look no further thanShun no Aji Noguchi.
They serve a large and varied selection of seafood-based zen meals.

Miyabi-zen 3,000 yen

(plus tax)

, and Nagomi-zen 2,000 yen

(plus tax)

,
Feel the rhythm of the island as you go cafe-hopping
Experience the calm atmosphere of your surroundings as you stroll down the streets of Goto.
You'll be met with the smiling faces of the islanders as you amble around
in search of shade from the high sunlight.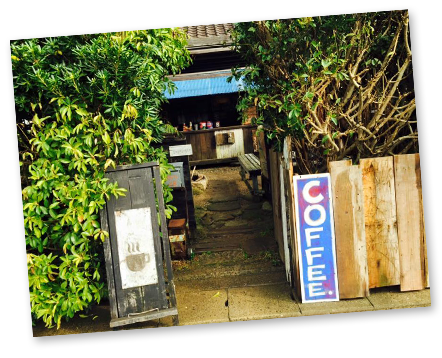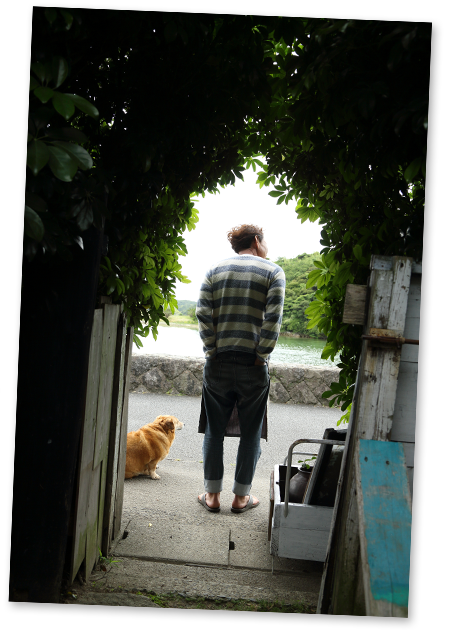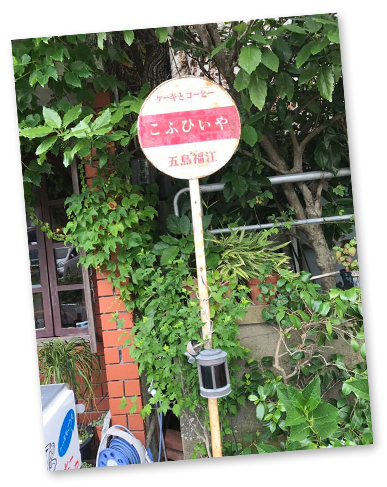 BABY QOO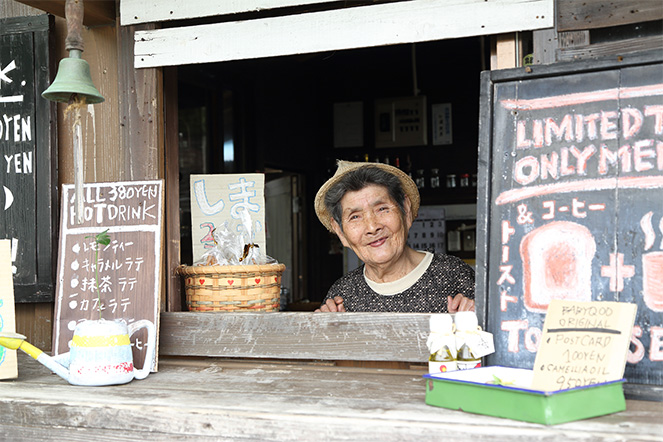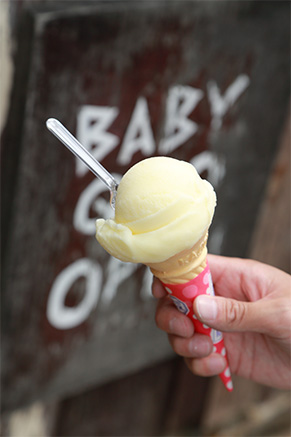 Located right beside the area's catholic church
The elderly shopkeeper's gentle smile will warm your heart.
Enjoy a brief rest with some delicious ice cream or a banana float.
Kofuhiya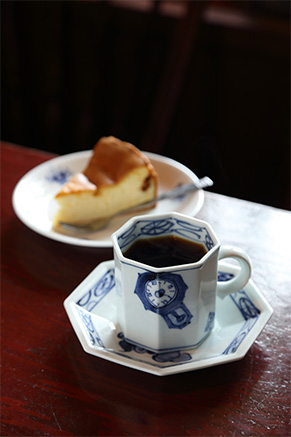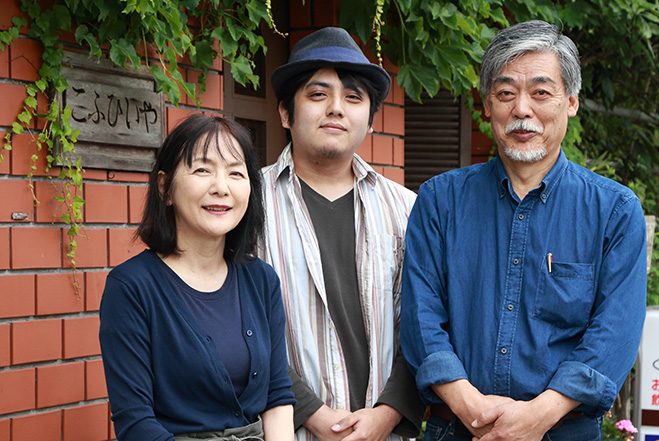 A long-standing establishment opened in 1979
A family-run cafe with a warm atmosphere
Relax and enjoy a breath of fresh air with their cakes and coffee.

Locally produced wine finely crafted from the cultivation of the grapes to the brewing process at
Goto wineries. Shochu brewed on the Goto Islands using only produce and water from Goto--never using barley,
potatoes, or other ingredients from outside the islands.
Enjoy Goto liquor in the very place it was born and raised.
Shimogoto is overflowing with points of interests,
including hot springs and sightseeing spots!
Please use the following as reference in planning your trip.
Shimogoto
Getting the most out of your trip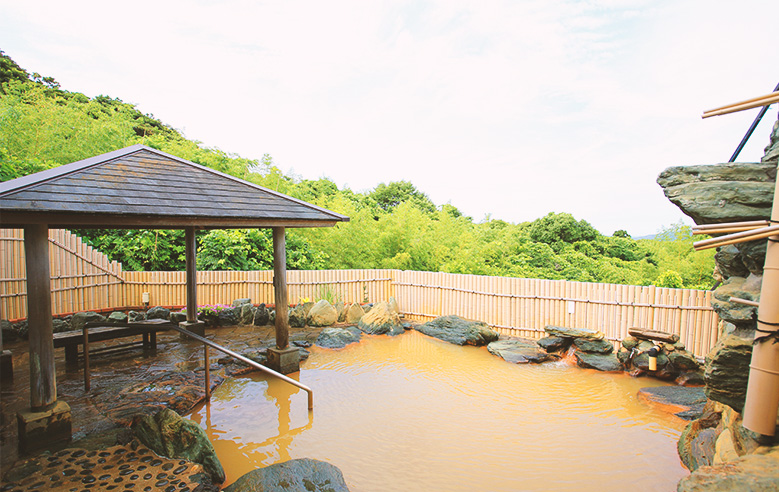 Onidake Hot Spring

Characterized by how the spring water turns red when
it touches the air due to iron oxidization,
Onidake Hot Spring is made popular by its reddish-brown
water that warms your entire body.
Located inside the resort hotel Goto Conkana Kingdom.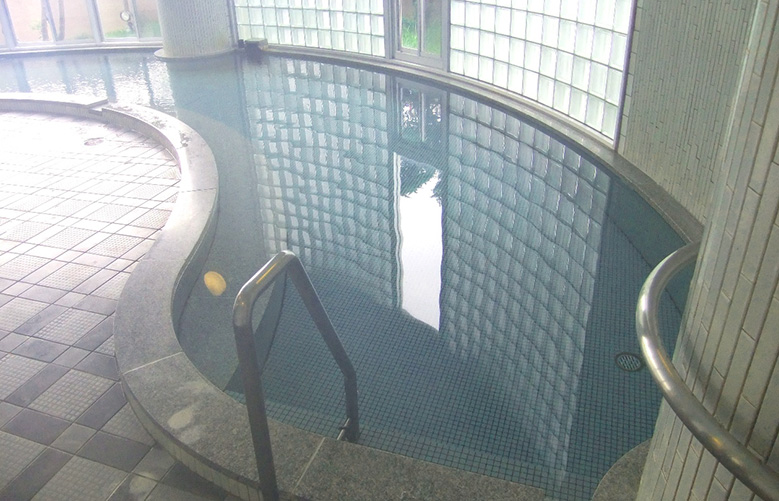 Arakawa Hot Spring

Arakawa Hot Spring is a bathing facility that soothes your travel fatigue and serves well as a day trip destination. Equipped with a foot bath as well, this hot spring is the perfect place to visit during your free time on your trip!
Ishida Castle

A cultural structure that represents the Goto Islands
Built in the late Edo Shogunate, this castle's walls were
surrounded on three sides by the ocean.

Tonboro on Maejima

Though ordinarily beneath the ocean's surface,
at low tide a walkable belt-shaped path to Suetsu Island appears here,
becoming a magnificent viewing spot.

Goto Country Club

A golf field that expands outward beside Fukue Island's symbolic Onidake volcano,
priding itself on its beautiful scenery.
Enjoy the course and its magnificent location while savoring the feeling of total freedom beside the sea.


Shun no Aji Noguchi

1156 Miirakumachi Hamanokuri, Gotō, Nagasaki
Shinsei

10-5 Fukuechō, Gotō, Nagasaki
BABY QOO

1997 Okuurachō, Gotō, Nagasaki
Kofuhiya

2-14 Sakaemachi, Gotō, Nagasaki
Onidake Hot Spring

2413 Kamiōzuchō, Gotō, Nagasaki

Prices

Adults ¥700,
Children ¥400 (age 3 through elementary school),
Free for children under 2
Rental towel (bath & face set) ¥100
*On Tuesdays from 12:00pm - 5:00pm: Adults ¥300,
Children ¥150 (age 3 through elementary school)
Business Hours:


Weekdays

7:00am - 9:00am / 12:00pm - 11:00pm
Saturday/Sunday/Holidays: 7:00am - 11:00pm
Ishida Castle

1-1 Ikedamachi, Gotō, Nagasaki
Tonboro on Maejima

Narumachitomari, Gotō, Nagasaki
Goto Country Club

1985 Shimoōzuchō, Gotō, Nagasaki
Mochizuki

5-12 Fukuechō, Gotō, Nagasaki
Goto Conkana Kingdom

853-0013
2413 Kamiōzuchō, Gotō, Nagasaki
Arakawa Hot Spring

130-2 Tamanouramachi Arakawa, Gotō, Nagasaki

Prices

Adults ¥300
Children (middle school age & below) ¥150
Infants Free

Business Hours

9:00am - 8:30pm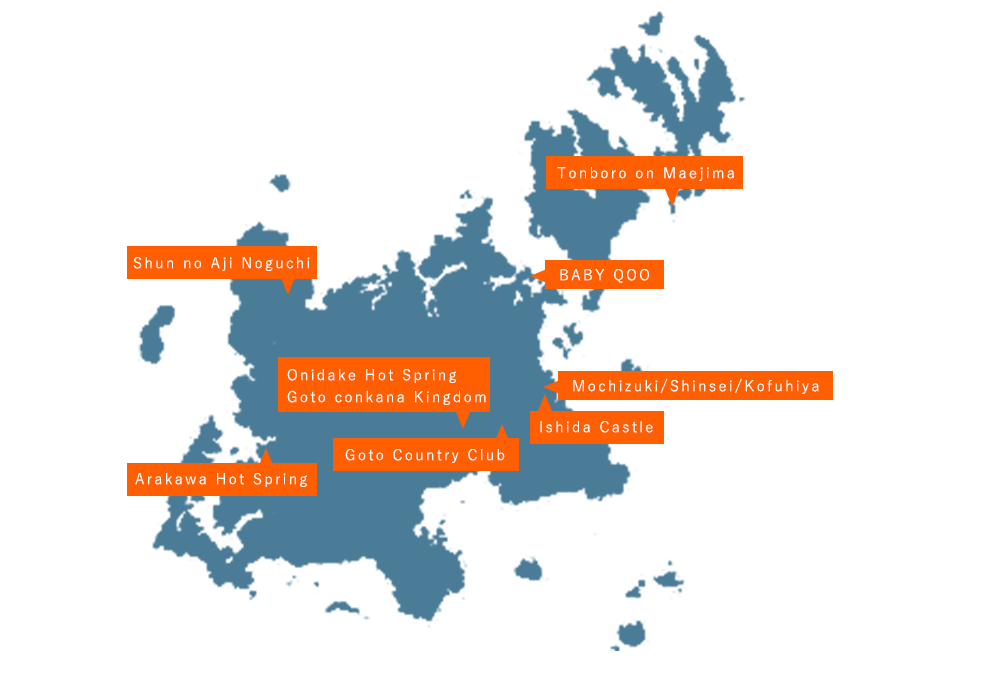 Copyright ©GOTO Tourism. All Rights Reserved.